AC on Hire Mumbai – Airborne Enterprises are among top providers of Air Conditioner on Hire.
Air Condition on Hire advantage
Many people shift residence a lot sometimes it is to a different city and sometimes within the same city. Changing accommodation locations within a city occurs when one is staying in a rented accommodation.
With no permanent home, it is preferable to hire an air conditioner than to own one and have an additional piece of luggage. An air conditioner is heavy and cumbersome.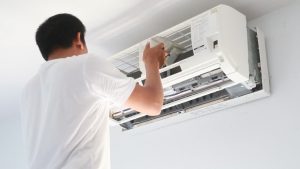 Easy AC on Rental options
Nowadays there are so many rental options and it works out to be very cost effective as well. The headache of repair and servicing belongs to the Airborne Enterprises.
So you don't need to bother about additional cost for maintenance. There are many rental companies and most of them offer similar packages, however, if you wish you could work out something with them to suit your convenience.
Benefits of Renting an AC on Hire in Mumbai
No capital investment: No need to worry about saving up to buy an AC, enjoy the cool air on an easily affordable rental. Most rental companies now give you AC's for the summer months only so you do not even need to pay for the months you don't use it. Earlier the trend was that you paid for the year irrespective of the duration of use, now that has changed and you can pay for the duration of use only.
No need for maintenance and repair: Why bother with maintenance and servicing. The rental company will ensure that your air conditioner is functioning well and that it has been serviced. So you don't need to hassle yourself with finding an Air conditioner service company. Usually, the terms of the air conditioner rental mumbai do not require you to be responsible for the repair of maintenance of the unit.
Return the unit when not required: When you no longer require the air conditioner whether it is because you purchased a new one or you are relocating you do not have to worry about what to do with it, you can just call the rental company and return it. They will send their technicians to remove the unit and you do not need to be bothered with the hassles of arranging for the AC to be uninstalled.
Easy change: If you are not happy with the performance of the air conditioner then you can ask the rental company to change the unit. Sometimes some air conditioners are not very effective when it comes to cooling, there are a number of technical reasons for this, but you do not have to bother yourself with this, you can just ask for a change. If the rental company makes a fuss you can rent an AC from Airborne Enterprises.
High capital investment
An air conditioner is an expensive item and one that needs to be purchased with some financial planning. The capital investment for an air conditioner is quite high and some people opt not to make such a huge investment if they are not settled.
Paying a large amount for an air conditioner has been a deterring factor and a core reason why such a large percentage of the population do without.
With the high cost of living and endless small expenses many times it becomes almost impossible to even think of investing in an air conditioner for people who are just starting out on their life.
Most people wait till they are settled and start a family before making huge investments. An air conditioner could still be considered a semi-luxury item.
Save money and reduce a headache by renting a Air Condition
Renting an air conditioner is a great way to enjoy the comforts of living and yet not be burdened with the high investment or the other responsibilities that come with it.
No need to bother about servicing and the other expenses involved. If for some reason the air conditioner malfunctions then you can just call the Airborne Enterprises and have them replace it with another unit.
With your own air conditioner, you are faced with the challenge of arranging for the AC service company to repair the unit. No to forget you also need to spare time for it as they seem to work the same hours you do which makes it all the more tiresome.
Additionally, while your AC is under repair, you may have to manage for a while without an air conditioner which is bothersome. Renting is easier and also cheaper.
Types of air conditioners on hire
In general, there are three types of air conditioners. The major difference between all three is the form; each one performs the same function of cooling the room. There is a slight difference in the effectiveness of a split air conditioner when compared to a window air conditioner on Hire Mumbai.
AC on rent in Mumbai – Window AC
A window air conditioner is a common choice among most Indian homes for its affordability factor in comparison to the split AC on hire Ghatkopar, Mumbai. It is also a recommended option if you are not living in your own home and move every few years. It is easy to install and remove. In most cases, the air conditioner is installed in the bedroom and the window is boarded up as it won't shut any longer. This is a bit of an encumbrance, but most people are so thankful for the air conditioner and the cooling during the hot summer nights that they are willing to live with the inconvenience of a not so pleasant looking boarded up window.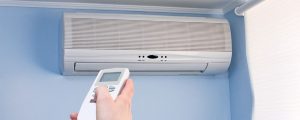 Split AC on Rent in Ghatkopar Mumbai
The split air conditioner is now gaining popularity in the upper middle class of society as the affordability bracket is rising. The wall mounted unit is energy efficient as compared to a window air conditioner. It has other advantages as well such as being a great space saver; it does not occupy a window and is placed out of the way of children too. However, a split air conditioner is definitely not recommended for those who move home often. Installing a split air conditioner is a cumbersome process; the pipes connecting the internal and external unit are usually embedded in the wall. In the event of relocation, the task of uninstalling the internal unit as well as the fan unit that rests on the outside is a big task. When the split air conditioner needs to be reinstalled at the new location all the pipes and a lot of cables will have to be replaced with new ones as the old ones are rendered unusable depending. At the new site, the location of the split unit and the distance of the outdoor fan unit will determine the length of the pipes and cables.
Portable AC Conditioner on Hire Mumbai
has different power capacity. The most commonly used AC for homes is a 1.5 tonne. If the room is small then a 1 tonne AC would do as well. Larger rooms use a 2 ton air conditioner.
The window air conditioners are generally 1 tonne and 1.5 tonnes. The split air conditioners vary between 1.5 tonne, 2 ton and 5 ton.
There are other capacity variations as well but these are the ones that are most commonly found. Before selecting an air conditioner it is always wise to first check what capacity air conditioner would be most suitable for your room size.
What our clients say about our services
For Home AC rental service had contacted this business.We rented it for six months and they quoted me Rs.8500 as the rental charge.Working condition of the AC is good, so I feel happy with this business. From this AIRBORNE ENTERPRISES i have taken AC rental, The guys who came for installation were good and they took much effort and time to install the AC. The AC is in good condition and I paid 8000 amount and the rental period was six months.